Abundant Life Chiropractic Reviews
What Our Rancho Cucamonga Patients Say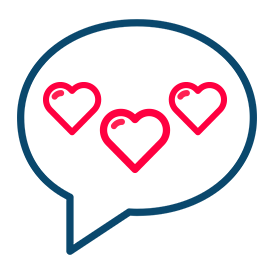 At Abundant Life Chiropractic we love when patients share with us their feedback and comments after chiropractic care. Please read our patient testimonials below to see what other people have achieved through their tailored care plans with us.
Share your stories too! Click here to send us your feedback so that we can help to spread the word about the benefits of natural Abundant Life Chiropractic care.
For more information or to schedule an appointment call or email us today.
Extreme Caring & Very Thorough
From my very first phone call, Alex was extremely informative and welcoming. When I arrived at my first appointment I was again treated with extreme care and was happy to find a clean, and welcoming environment. Dr. Jon is very knowledgeable and personable. He took me through all of the steps and made sure I was comfortable with all of the information I was given. He also has incredible bedside manor and listens to every concern I have for myself (I have a long medical history and he was sure to ask me about all of it during my initial visits). I never once felt like I was being rushed. I am always excited to head to my appointments to see Alex and Dr. Jon!
– K.R.
Feel Confident
Dr. Jon is an excellent communicator! He listens to what you have to say and explains what he is going to do with and for you in order to improve your overall health. I am on a plan with Dr. Jon and I feel confident that my issues will decrease by following this plan.
– M.M.
Wonderful
From our first appointment/meeting with Dr. Jon we felt heard and important. He was very thorough in his explanations and took his time to make sure our concerns were heard. Every appointment since then has been wonderful. The front desk team is kind, genuine and friendly. I had hesitations with taking my 4 month old to a chiropractor but it has been a game changer for her and we trust in Dr. Jon's methods. We are very happy we found Dr. Jon's office.
– J.F
Changed My Life
Abundant Life Chiropractic has changed my life. I had never believed chiropractic could help my medical issues until my husband met Dr. Jon. After only 6 weeks of care I have noticed, an abundant amount of energy, I sleep through the night, and my back pain and migraines are almost nonexistent.
– S.P.
His Development Has Improved
I love getting my son adjusted. He is a preemie, 6 months old with a trach in place. Since we've been coming, his development has improved and he is more active than I've ever seen him! He is enjoying tummy time, trying to turn, beginning to sit up on his own. He is doing much better and we owe so much of that to Dr. Jon!
-S.M

Patient Reviews Abundant Life Chiropractic | (909) 483-5433